Sergey Petrov
Sergey is Principal Investigator.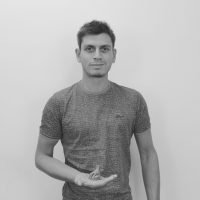 Erol Bairaktarov
Erol is Mechanical Engineer.
Pollenity is an AgriTech startup with the aim of digitizing the beekeeping and providing smart solutions to beekeepers around the world. The company has been established in 2015 and has been developing its products ever since. The sensor devices are designed for beekeepers by beekeepers, allowing for a seamless technology introduction, and also great usability. 
Today, Pollenity has customers on 5 continents and it's proudly helping beekeepers and bee scientists with diverse operations and backgrounds to study and keep healthier and more productive bees. 
Throughout the HIVEOPOLIS project, our team will be responsible for various prototyping activities as well as design and development in the automated honey collection system and the beehive entrance device.
Contact person: Sergey Petrov, Founder and Executive director at Pollenity; 
Bulgaria, Sofia, str. Dimitar Turkalanov 9, P.O. 1407. Phone: (+359) 887019646.
E-mail: sergey@pollenity.com